Summary
An opinion piece on the state of Nottingham Knife Crime Violence and stabbings in the city centre it isnt safe!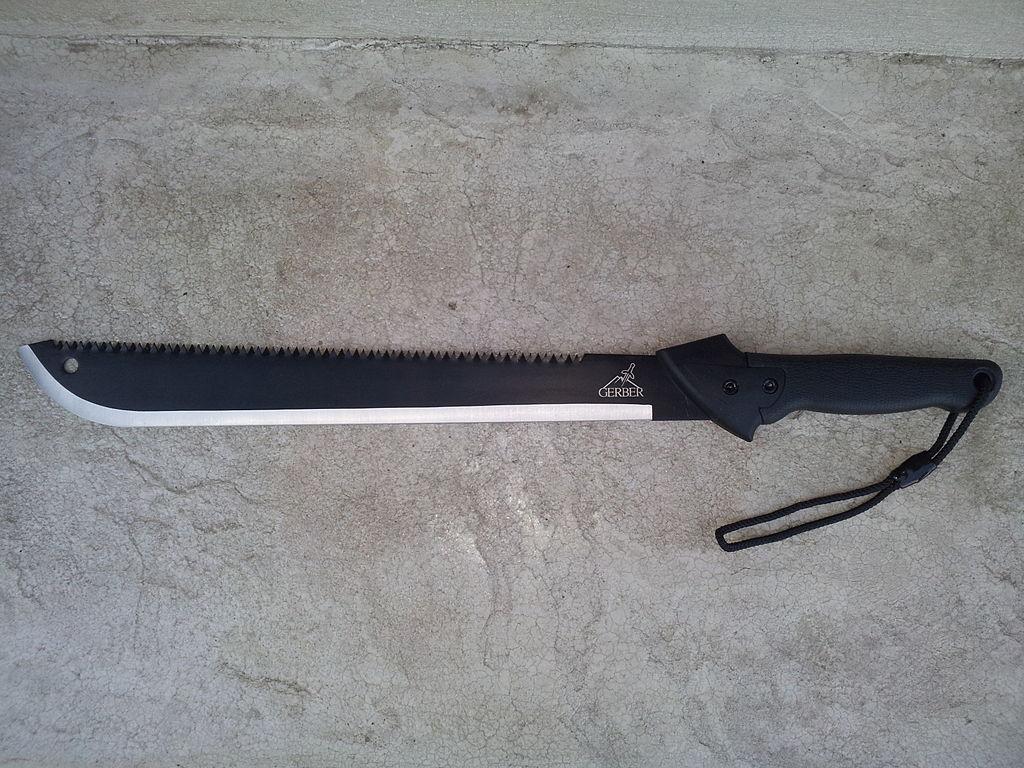 Opinion Piece by Notts.Online
Just when you thought that stop & search was a bad idea, here comes another example of the tragic state of affairs when terrifying violence, which is occurring throughout the UK and in our dear city of Nottingham is so commonly ignored.
According to the reports from the local marxist rag, there are numbers of teenage boys frequently carrying and using large sharp bladed weapons ie. Knives and Machetes which they happened to stumble upon and stick down their trousers.
Being a victim of attending a brand new building at a new college, maybe this was an spontaneous expression of art from a community-grant-funded project to help educate the ignorant population, about the systematic pressures of UBER, JustEat and GTAV which continue to force people into situations they had no responsibility for.
I have seen so many similar cases occurring nationwide, with similar scenarios, with similiar results.
Many of these incidents are a constant reminder that the culprits are the disadvantages of living in the UK, the place that people continue to flock to, and enrich all of our lives!
The reasons for any individual to not feel deterred to walk around a city centre armed with a Full face balaclava and a 20 inch Machete as an urban accessory, are beyond any reasonable excuse or merciful compassion!
We have witnessed an epidemic of Stabbing and Slashing with large weapons in Nottingham, people gloating on social media and in rap songs of stabbing enemies.
There are a number of factors we are all aware of, the fears, the environment, Global Warming and many other reasons why these things occur!
Yet as noone can possibly allude to the reasons why, or dare doubt, that these weapons are falling from trees and being left by sinister systematic conditioning, or something wrong with the United Kingdom? ..apparently according to the most recent occurrance, these weapons magically appeared in bushes, and assumably due to no fault of the alledged assailants, ended up slashing and wounding another human being, in public, during college hours!
For once, Bail wasnt granted! Shock! but rest easy as the "court was told" there were no gang affiliation to the three young men slicing and dicing each other during a sunny afternoon in blighty! how relieving!
The unique kind of ignorance which we face when discussing and analysing this rampant trend is, whenever anyone suggests the causes, "no strong male figures" encouraging "violence through culture", "police afraid to stop people" is usually a pointless discussion, because it might upset someone's feelings somewhere on twitter.
Any person, who is not afraid to point of the glaring obvious facts, is almost certainly going to be labelled any number of unjust slanders, whilst not being worried about being attacked or disfigured everyday in Nottingham is a privilege!
Is Nottingham Safe?
How many have been brutally murdered on the streets of Nottingham City Centre in the last few years? the United Kingdom, will continue to become a third world feeling hell hole, with nobody seeming to be able to source the root of the problem.
How dare we decide that anyone who prefers to hide behind a skimask carrying machete in their trousers is a danger to anyone?
Surely if you had any intention of stopping these crimes, you would have to discover why so many statistics remain unavailble, or arent even measured, or recorded!
But of course, that is a question we cannot ask, nor do we have ANY right to know…according to government records.
I will be asking the public their opinion on what can be done about it and any suggestion they might like to see put into action.
evidence/sources to back up
https://www.nottinghampost.com/news/local-news/teenager-due-sentenced-after-terrifying-8151179
https://www.bbc.co.uk/news/uk-england-nottinghamshire-61220703
https://www.nottinghampost.com/news/nottingham-news/two-teenagers-sentenced-after-machete-3420822