Summary
Article about why it is a good idea to study at Nottingham Universities. With brief mentions of other aspects to the vibe and culture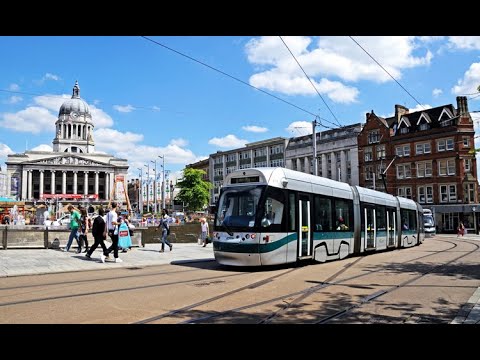 Nestled in the heart of England, Nottingham offers an exceptional learning environment for those seeking academic excellence. The city boasts two world-class universities, the University of Nottingham and Nottingham Trent University, both of which have an exceptional reputation for their academic programs and research initiatives. The University of Nottingham is a globally recognized research powerhouse, conducting cutting-edge research in areas such as health, science, and engineering, while Nottingham Trent University has earned a reputation for delivering hands-on, industry-relevant courses that prepare students for successful careers in a range of sectors.
But Nottingham isn't just about academic excellence – it's also a city steeped in culture, history, and natural beauty. From the legendary tales of Robin Hood to the stunning natural beauty of Sherwood Forest, Nottingham offers a unique blend of historical and contemporary experiences that will stimulate your intellect and engage your senses. The city boasts a vibrant arts and culture scene, with world-class galleries and museums such as the Nottingham Contemporary, Lakeside Arts, and the New Art Exchange.
Nottingham is also a melting pot of cultures, with a diverse population that brings a rich variety of perspectives and experiences to the city. This multicultural environment provides an ideal opportunity for students to engage with people from different backgrounds and to broaden their horizons, both intellectually and culturally. Whether you're interested in exploring international cuisine, attending cultural festivals, or engaging in community initiatives, Nottingham offers a rich tapestry of experiences that will enrich your academic journey.
One of the unique features of studying in Nottingham is its thriving creative community, which includes artists, writers, musicians, and filmmakers. The city is home to a range of creative hubs and co-working spaces, such as the Antenna and the Creative Quarter, where students can connect with other creatives and engage in collaborative projects. Whether you're interested in writing, filmmaking, or music production, Nottingham offers an ideal environment for creative exploration and experimentation.
Of course, no student experience is complete without a vibrant social scene, and Nottingham certainly delivers in this regard. The city has a thriving student community, with a range of clubs, societies, and events to cater to a variety of interests. Whether you're a sports enthusiast, a music lover, or a political activist, you'll find plenty of opportunities to connect with like-minded individuals and engage in exciting activities.
When it comes to practical considerations, Nottingham is an affordable destination for students, with a relatively low cost of living compared to other major UK cities. Accommodation is readily available and affordable, and there are a range of options to suit different needs and preferences. From student residences to shared housing, Nottingham offers a range of accommodation options that are both convenient and affordable.
In conclusion, studying in Nottingham is a fantastic opportunity for students seeking an intellectually stimulating, culturally diverse, and creatively vibrant academic experience. With two world-class universities, a rich cultural heritage, a vibrant creative community, and a welcoming and inclusive atmosphere, Nottingham offers a unique and transformative destination for students seeking to explore their intellectual passions and unleash their creative potential.